Please join a zoom webinar on the dangers of assisted suicide, and the specific problems with Massachusetts Bill S.1384.
Saturday July 16, 2pm-3:30pm.
Register for the Assisted Suicide Webinar

Hear from members of Second Thoughts MA: Disability Rights Advocates against Assisted Suicide, and from the staff of Not Dead Yet, the national disability rights group long opposed to assisted suicide as a form of deadly discrimination against disabled people.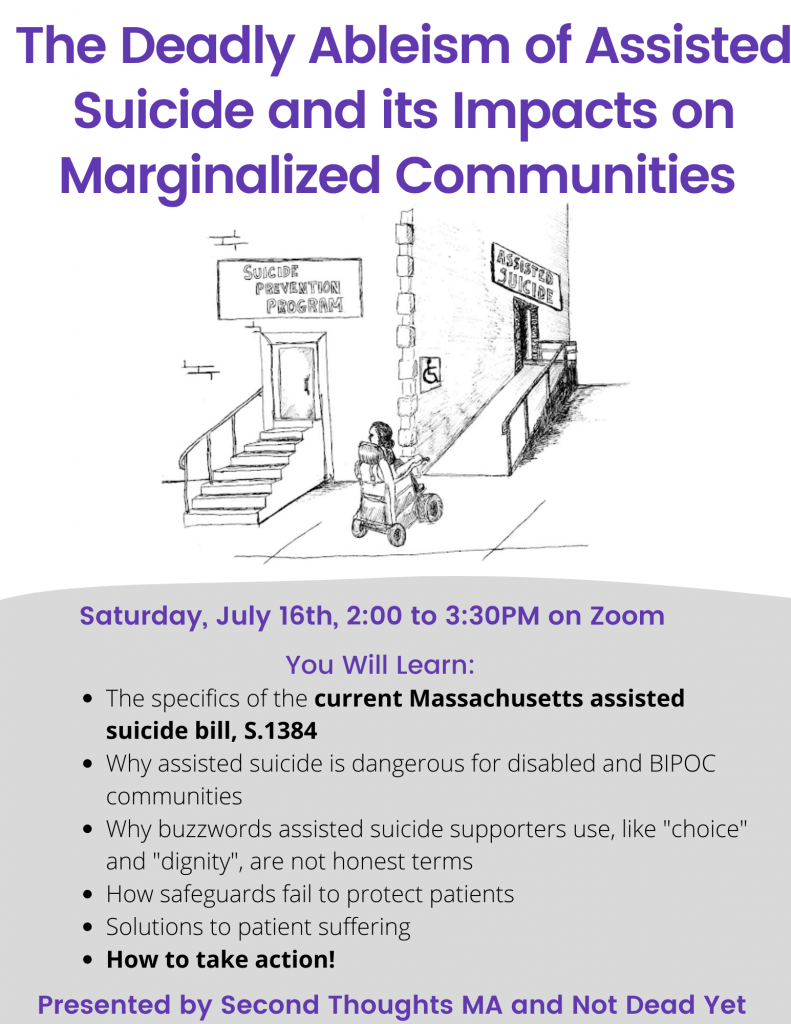 You Will Learn:
• The specifics of the current Massachusetts assisted suicide bill, S.1384
• Why assisted suicide is dangerous for disabled and BIPOC communities
• Why buzzwords assisted suicide supporters use, like "choice" and "dignity," are not honest terms
• How safeguards fail to protect patients
• Solutions to patient suffering
• How to take action!
Presented by Second Thoughts MA and Not Dead Yet